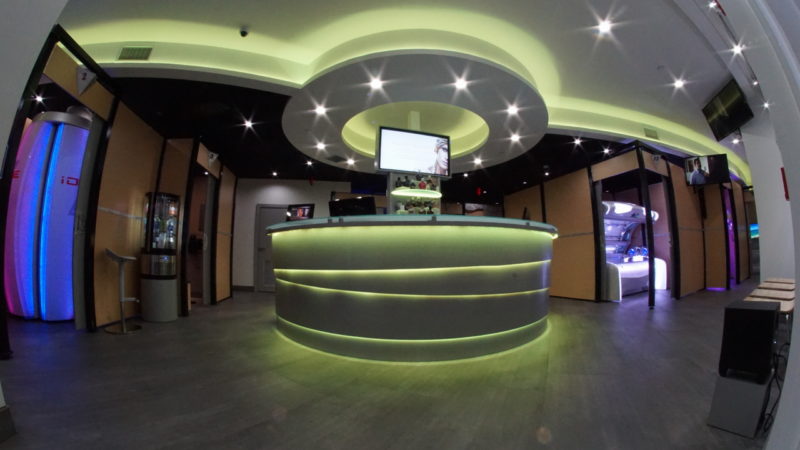 COMMITMENT
We are dedicated to providing you excellence and quality with every tanning visit.  Our commitment leads us to offer the finest tanning beds, booths, spray tanning and lotions in the industry.  Our friendly and knowledgeable staff will help you through the tanning process with individual attention and customized treatment.  We offer the benefits of always looking and feeling your best.
CONVENIENCE
Our tanning salons are open 7 days a week, with extended hours. You will never need an appointment.
TRAINED CONSULTANTS
Our staff is certified through Smart Tan International.  Each tanning visit is carefully diagnosed by our staff of professionals who are always on hand to educate you about your skin type and how to achieve the best results.  We will help customize a special tanning program that fits you and your schedule.  You may also choose the Norvell AutoRevolution or the VersaSpa sunless tanning.  It is spray tanning at its best utilizing HPLV (High Pressure, Low Volume) for that airbrush tanning result everyone looks for.
CLEANLINESS AND MAINTENANCE
Our tanning salons are spotless. We utilize checklists and hold out staff accountable for your experience being the best. Our sunless tanning, tanning beds and booths are maintained to the highest standards for you. We don't just change lamps but also clean and maintain every part of every piece of equipment.